SHP in the News
May

29

SHP Sponsors Movies in the Park 2018

The Grunion featured an article about summer activities in the Long Beach area. SHP …
Read News Article

Feb

16

Mother's Market to Open in Signal Hill

The Long Beach Press-Telegram wrote an article about Mother's Market & Kitchen …
Read News Article
Press Releases
Oct

18

2017 Oilman of the Year

Signal Hill Vice President of Operations Wins Oilman of the Year Award  Signal Hill, …
Read News Article

Nov

14

SHP Celebrated New Drive-Thru Starbucks

November 14, 2014 – Signal Hill, CA –The Signal Hill Gateway Center, operated by …
Read News Article
SHP Voice
May

01

SHP COO Featured at SPE Regional Meeting

SHP was pleased to attend the 2018 SPE Western Regional Meeting last Tuesday, April …
Read News Article

Mar

28

3rd Annual Police Awards Ceremony

SHP was proud to be a part of the Signal Hill Police Foundation's 2018 police …
Read News Article
Edible Geology
July 15, 2017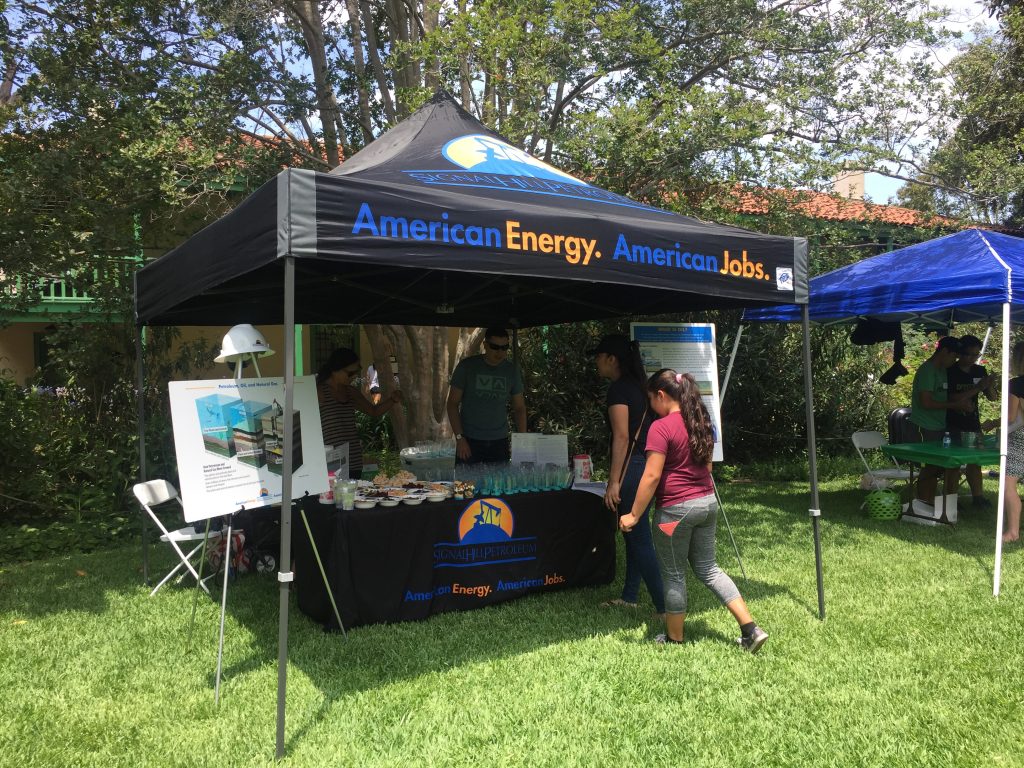 SHP recently participated in the annual Rancho Los Cerritos Mud Mania event. The event is a celebration of adobe and all things dirt. At this event families were able to make real adobe bricks, construct a mini-adobe home, compete in mud relay races, pan for gold, touch live insects in dirt, all while learning about Southern California's rich history. What better way to learn about the different layers and materials of the earth than to eat it.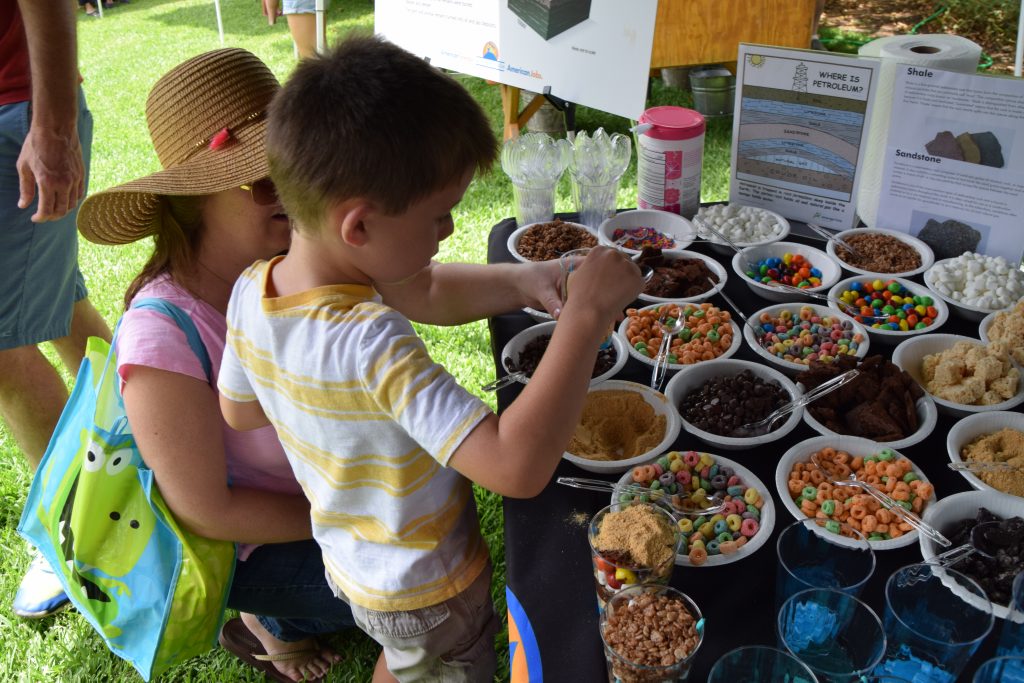 At the SHP table, children were given the opportunity to construct a visual representation of the different geological layers, and learn where and how crude oil is made by using edible materials. Blue frosting was the initial start to represent the ocean, and then kids were given the freedom to select which material best represented the different layers of rock, sand and silt. The different edible materials ranged from cereals, cookies, candies and of course, chocolate. It was easy to see that this hands-on experience was a hit!
Although the sugar fun treats were the grabbing points for the kids, the learning about the different formations and how crude oil was made really kept the kids' interest. This is such an amazing event and SHP is proud to have been involved for over the last few years. It is safe to say, this experiment will be around for years to come.
For more information about the Rancho Los Cerritos and all of their events click here.