SHP in the News
Oct

25

LBBJ: Oil and Gas Focus 2019

The Long Beach Business Journal recently published an article discussing how the …
Read News Article

Jun

03

SHP Sponsors Movies in the Park 2019

The Grunion recently featured an article sharing the 2019 Long Beach Movies in the …
Read News Article
Press Releases
Oct

18

2017 Oilman of the Year

Signal Hill Vice President of Operations Wins Oilman of the Year Award  Signal Hill, …
Read News Article

Nov

14

SHP Celebrated New Drive-Thru Starbucks

November 14, 2014 – Signal Hill, CA –The Signal Hill Gateway Center, operated by …
Read News Article
SHP Voice
Nov

14

2019 Oilman of the Year

Signal Hill Petroleum is honored to announce their Executive Vice President and Chief …
Read News Article

Nov

07

SHP Donates To Pyles Boy Camp

Signal Hill Petroleum presented a $15,000 check to RM Pyles Boys Camp at their board …
Read News Article
SHP Donates To Pyles Boy Camp
November 7, 2019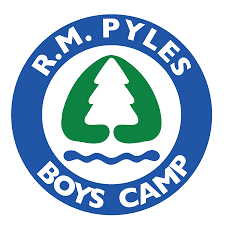 Signal Hill Petroleum presented a $15,000 check to RM Pyles Boys Camp at their board meeting on Tuesday, November 5th. The donation will go directly towards the camp's mission which is to give disadvantaged boys the opportunity for fun and adventure while turning around their lives and overcoming barriers to success.  Pyles camp teaches this through a multi-year wilderness camp supplemented with year-round support that builds life-skills and inspires the values of hard work, education, and positive choices.
Alex Rothwell, Community Relations Manager at Signal Hill Petroleum, presented the check on behalf of the company. "We are proud to be able to contribute to such a great cause that is truly making a difference and changing lives".
Each year 450 boys are given the amazing opportunity to come to Pyles Boys Camp, and after 65 years 28,000 boys have participated. Signal Hill Petroleum is proud to support this cause that provides such an impact on our future.